Professional.

Thorough.

Detailed.
Home Inspection Services in Wichita KS and Surrounding Areas ​
Profound Home Inspections Provided
Services

in Wichita & Surrounding Areas
Buyer's Pre-Purchase Home Inspection
A Pre-Purchase inspection is performed during a real estate transactions "inspection period". This visible inspection will alert you to damage, components that are past their typical life span, safety concerns, as well as maintenance items around the home.
Seller's Pre-Listing Home Inspection
A Pre-Listing inspection is performed for the seller of a property before listing the home for sale. This gives the seller the ability to make repairs to deficiencies found, avoiding repair demands and related negotiations from buyers.
Builder's 11-Month Warranty Inspection
An 11-Month Inspection is performed for homeowners who have recently purchased a new construction home. Builders typically warranty their construction for one year. This Inspection will report on any deficiencies that will be in need of repair by your builder.
Thermal Imaging
Thermal Imaging is used on every home that we inspect. This allows us to see anomalies that cannot be seen with the naked eye. This is included in the base price. More information about Thermal Imaging can be found by clicking
here.
Sewer Scope
A sewer scope inspection uses a video attached to a snake-like cable to examine the home's sewer line. This drain pipe leads from the house to the city water water line. Sewer scope inspection can reveal damage to the pipes, blockages, and other problems.
Radon Testing
A Radon Test is 48 hour test will be accompanied by a report that shows the 48 hour average of the Radon concentration level in the home. Radon is the 2nd leading cause of lung cancer. More information on Radon and its implications can be found by clicking
here.
HUD Permanent Foundation Inspections
A HUD engineering foundation inspection is performed to conduct a structural inspection for determining if the manufactured home is permanently secure and secured correctly.
Air Quality & Mold Testing
When a musty smell is present in a home or visible fungal growth is present, surface sampling of the growth or conducting Indoor air quality testing will give you the information needed to determine if the growth or smell is indeed mold.
Stucco & EIFS Inspections
Profound Home Inspections provides Certified Stucco Inspections as well as Moisture Testing on Homes clad with traditional stucco or EIFS (Exterior Insulating Finish System).


Shannon Curran
Home Buyer
Jake with Profound Home inspections is absolutely phenomenal at what he does! I am an experienced homeowner and have bought/sold many homes. I buy older homes in need of fixing up and do 90% of repairs myself, so I am quite familiar with damage, repairs, and cost estimate. I have also worked with numerous home inspectors as both the buyer and seller and most are idiots. Jake is the first home inspector I've worked with who genuinely cares about the work he is doing and cares about doing a thorough job and giving a true and honest report on the home.

He understands the priorities of safety, function, and longevity and provides thorough recommendations, references, and information. I was not present for the inspection and Jake made the extra effort of spending 30+ minutes talking with me on the phone to discuss the report, his findings and suggestions, my questions and concerns, and his overall feel for the home. It was a delight speaking with him and I felt respected and very comfortable with the outcome of his work.

After I read the report, Jake was also available via text and phone call to answer any other questions that arose. However, his report was so organized, thorough, and clear with many pictures that questions did not arise. Regarding the report, it was available via an online platform, which is the first I had experienced that. I was also able to view and download the full report as a PDF. The online tool was exceptionally easy to navigate with a navigation bar where you could quickly navigate to specific parts of the report. All images were individually downloadable and could be enlarged. The report was very accessible and much better than having just a PDF version.

Jake also offered additional inspections, including termite, radon, and sewer scoping through third party contractors. I opted to add on the termite and sewer scoping. Jake arranged the scheduling and payment of these tests, so it was completely hassle free for me. In my past home buy/sales, these have all been done separately and required extra hassle, so this was a really nice hassle free bonus for me. The reports were all included with the full report on the online tool as well.

I've never enjoyed a home inspection process and I've never been inspired to write a review for a home inspector until now. I plan to recommend Jake to everyone who will listen to me and I absolutely plan to use him for future homes I buy/sell in Wichita and for my own pre-sell needs, which I have never done before because I've never had an inspector worthy of using.

10/5 stars for Jake!
Profound Home Inspections thoroughly inspects and reports on the following when visible and accessible:
Focus on enjoying your dream home
We thoroughly inspect your home so you can make informed decisions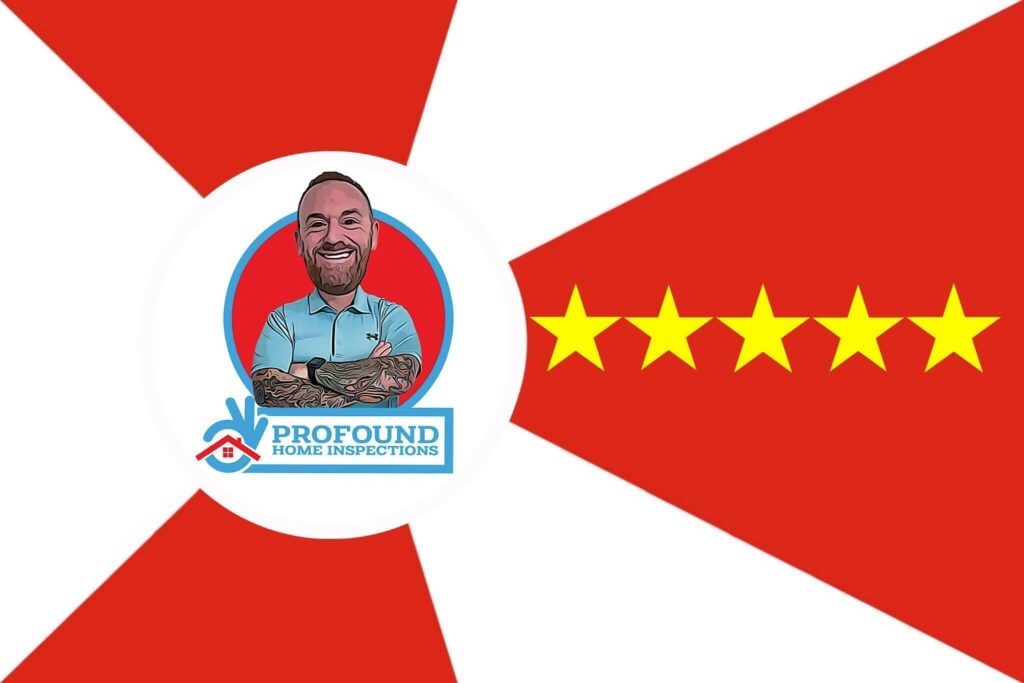 JAMES WEISHAAR
Home Buyer
Jake with Profound Home Inspections is a great choice for home inspection company. I used him in a home purchase and he was very professional and thorough. He also has the tools such as infared that others want to charge extra for, he just does because it gives the best inspection service. He also is really nice and knew what he was talking about as I grilled him with a lot of questions. Just choose Jake with Profound Home Inspections. You will be glad you did.