Inspecting Homes in

Goddard, KS

in a PROFOUND WAY!
We thoroughly inspect your home so you can make informed decisions.
Goddard History
Homestead Act
Like many Kansas communities, Goddard grew out of the Kansas prairie largely as a result of the colonization movement following the Civil War. In 1862, the Homestead Act offered free land to any adult citizen, or alien intending to become a citizen. Many Union Army soldiers and immigrants took advantage of this offer. Sedgwick County was organized in 1867, and by 1870 its present boundaries were established. Wichita became the county seat with the first railroad reaching there in 1872.
Source: https://www.goddardks.gov/218/Goddard-History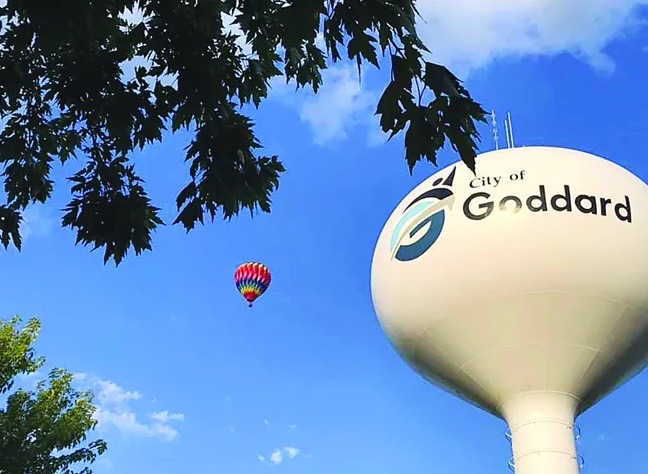 Goddard, Kansas Population
Based on https://worldpopulationreview.com/us-cities/goddard-ks-population
Attica Township & Ten-Mile Corner
By 1873, Attica Township was established west of Wichita and drew many settlers from eastern states and European countries. A school house was built just north of the current city of Goddard. During this time a small settlement developed ten miles west of Wichita. It was called the Ten-Mile Post, and later, it was known as the Ten-Mile Corner.
A town was established February 11, 1875 and named Blendon. The Blendon Post Office was established in 1875. About the same time that Blendon was being built, another town was trying to develop southwest of Goddard on the A. L. Lyman farm. A post office, store and restaurant were established. A little creek running through the farm reminded Mary Lyman of her favorite song, "Flow Gently Sweet Afton." Consequently, she named both the creek and the post office "Afton."
A Methodist church was planned at Blendon during 1882-1883, but before construction started the Santa Fe Railroad made it's second survey and located the railroad 1 1/2 miles south through the current city of Goddard.
More Information on Goddard, Kansas
Town Platting
The town site of Goddard was platted on the John Coleman farm. He homesteaded the land in 1875. The title to the NE 1/4-31-27 Sedgwick County was acquired by a patent from the U.S. Government. This had been a part of the Osage Indians Trust Lands. In 1883 Coleman sold the farm to C. M. Faulk, who, after 30 days, sold it to E. Wilder. He platted the original town of Goddard on September 20, 1883. Goddard received its name from J. F. Goddard, a surveyor, who was also the vice president and general manager of the Santa Fe Railroad Company.

Each year residents look forward to these annual events:
Incorporated Goddard
After Goddard became a town, the Blendon and Afton post offices were combined with Goddard. Several buildings were moved to Goddard from Blendon. A two-story town hall was moved to the corner of 3rd and Oak Street and a blacksmith shop was located on Cedar Street. The lumber for the Methodist church at Blendon was reloaded, hauled to Goddard, and erected on its present site. Goddard was incorporated in 1910.
Early Businesses
Like most towns, Main street was the primary place of business in early years. Some of the business included, W.W. Graves Restaurant and Henshaw Rooming House, A.B. Rishels's Palace Garage, the Goddard Bank which also contained the Post Office, Nolan's Mercantile store, and Kirker – Marsh Undertakers. Most of the buildings along the west side of Main Street were destroyed by fire in 1919.
Water Tower
In the center of town, in the middle of Main Street, was an old windmill. The famous town pump was 146 feet deep. A large cement tank provided water for the horses when the farmers drove into town. The old landmark was taken down in 1953 in spite of strong opposition and Main Street was oiled. Work started on a $104,000 sewer project and disposal plant. An $80,000 water supply project was started including a water tower which was erected on the east side of the 100 block of North Main Street. This tower was dismantled in the late 1980's and replaced by the present water tower constructed in 1975.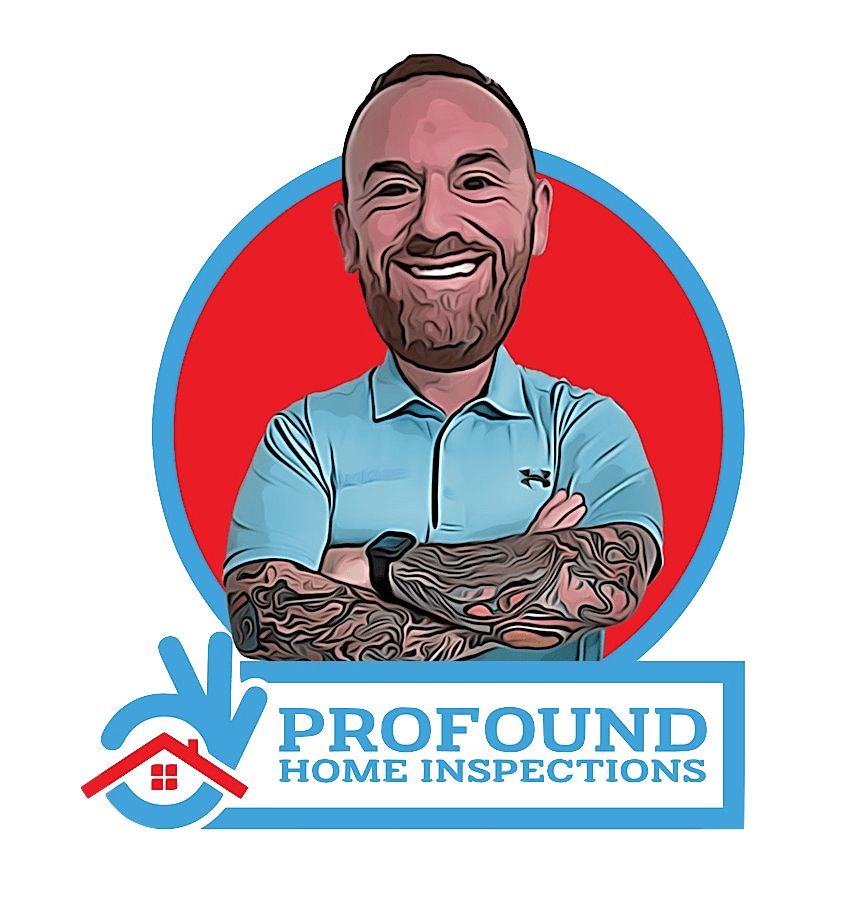 How Does Home Inspection in Goddard Work?
The average home inspection is scheduled for three hours, using leading techniques and technology including infrared cameras, laser levels, aerial drones, and more.
We will inspect a home from roof to foundation. We pay attention to the details including plumbing, HVAC, structural, roof, and appliances. We look for the quality of construction and make notes about any necessary repairs, maintenance issues and safety concerns. We inspect homes for sellers who want to know what repairs are needed and for buyers who are looking for a new home.
Our professional services in
Goddard

include:
Buyer's Pre-Purchase Home Inspection
Whether you're trying to pre-qualify for a mortgage or selecting the right real estate agent, nowhere in the process should you worry if the home is safe to move your family into.
Seller's Pre-Listing Home Inspection
Many homeowners choose to get a pre-listing inspection because it will give them insight into their home so that they know what to expect and can make repairs before listing their home.
Builder's 11-Month Warranty Inspection
Just because your home is new, doesn't necessarily mean it is defect-free. At your 11-month mark, take advantage of your last chance to take advantage of your warranty!
Thermal Imaging
Thermal imagery provides an immediate look at the condition of the home, without having to tear anything apart to see inside of walls.
Radon
Testing
Radon is the 2nd leading cause of lung cancer in the US. Make sure you and your family are protected by getting your property inspected.
Sewer
Scope
Are sinks and tubs emptying too slowly? We use a special camera to scope the sewer line to visualize any blockages that are interfering with the plumbing system's proper drainage.