Inspecting Homes in

Derby KS

in a PROFOUND WAY!
We thoroughly inspect your home so you can make informed decisions.
In the early spring of 1869, the Alexander Garrett family brought their covered wagon to a stop on the bank of Spring Creek after a long journey from Ohio. They took out a claim and later built a sod house, and that's where the city known today as Derby began.
The city was formally founded by Hart Minnich and John Hufbauer when they filed a plat on July 11, 1871. Hufbauer was originally from an area near El Paso, Illinois and decided the new city should bear the name El Paso.
By 1880, the railroad had pushed farther south, and the mail for El Paso, Kan. and El Paso, Texas was constantly mixed up. To ease this problem, the railroad depot was named Derby, after one of the railroad officials, C.F. Derby. Gradually, residents began to call the town Derby.
The town of about 300 was formally incorporated on June 1, 1903 as a city of the third class, with a mayor-council form of government. It was not until 1956 that the name was officially changed from El Paso to Derby.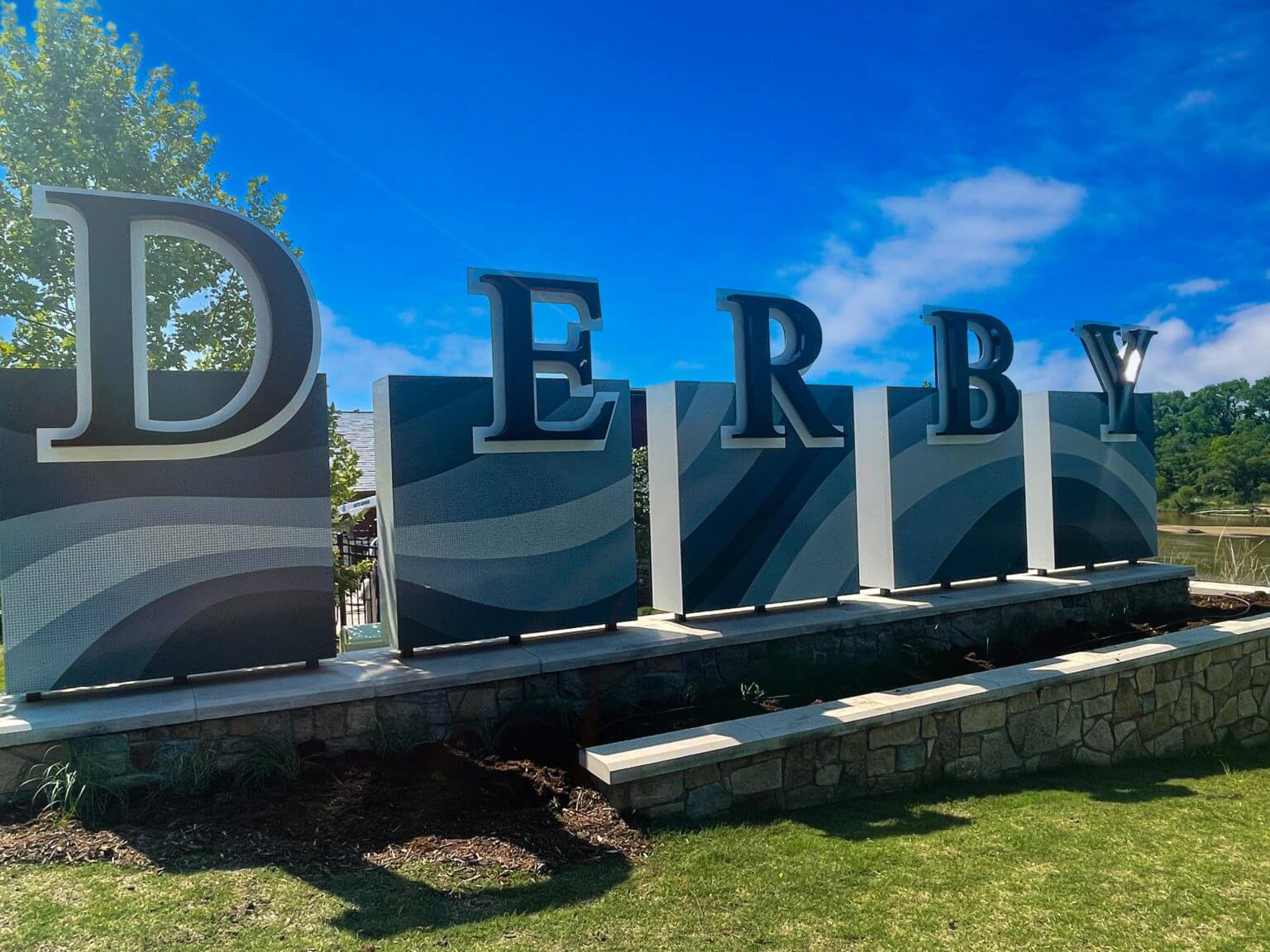 Based on https://www.city-data.com/city/Derby-Kansas.html
Until Derby became a city of the second class around 1955, it was under the administration of a mayor and five council members who were elected at large. When redistricting became mandatory in 1957, four wards were established with two council members elected from each ward. The mayor made all appointments for city offices other than judge and council members. By 1959, the governing body appointed a city clerk who functioned as the city's highest official on staff.
The first city manager was appointed in 1981. The first city building in Derby was constructed in the 1880s. When a new building
was built in 1966 on Baltimore Ave., the original structure was moved to Old Cowtown Museum in Wichita for historic preservation. In 1990, a new city hall and library building opened on east Madison Avenue at Mulberry Street. In 2001, a new city hall opened north of the library, and the old city hall was converted into a senior center.
More Information on Derby, Kansas
Education
Many schools have been built since the first school district was organized in 1872, with a bond issue of $1,500. The Derby Public School District is well known for its award-winning teachers who help children reach their full potential. The school district is also the largest employer in Derby. A new high school opened in January 1994 on Rock Road near Madison. The former high school, built in 1959, serves as the middle school for 7th and 8th grade students. The former middle school, which was built in 1916 and previously occupied by the high school, served as the Sixth Grade Center. It was demolished and is now the site of Fire Station #81. Derby has nine elementary schools. In 2012, Derby residents passed a $66.6 million dollar bond proposal. This money was used to build a new middle school on north Rock Road. Derby North Middle School opened in August 2015, giving Derby two middle schools (grades 6, 7 and 8). In 2013 and 2014, renovations at most of the other schools in the district took place, including a remodel of Derby Middle School at Madison and Woodlawn.
Quality of Life
As Derby grows, it's amenities increase as well. In November 2002, residents passed a half-cent sales tax to fund a regional aquatic park. Rock River Rapids is located at James St. and Rock Road and opened July 2004. This park serves not only Derby residents but visitors from central Kansas and beyond. A private 18-hole golf course opened in the fall of 2004. The Derby Golf and Country Club, built by Lindsay Communities, is located in north Derby between Patriot Avenue and Meadowlark Boulevard. The golf course development is surrounded by The Oaks, an upscale neighborhood of homes in several price ranges, as well as two apartment communities with approximately 1,000 total apartment units, three clubhouses, tennis courts and swimming pools. Recent retail growth includes Derby Marketplace at Rock Road and Meadowlark, which includes Olive Garden, Starbucks, Target, and many other retailers and restaurants. Wal-Mart Neighborhood Market and Braum's are the two newest additions to Derby. Lowe's and Kohls are located near K-15 and Patriot Avenue. In addition to national retailers, Derby also has a good mix of independent, small businesses throughout the City.
Recreation
Along with an excellent school district, the city has many recreational activities. The Derby Recreation Commission, established in 1980, serves more than 3,000 Derby area residents each year. Phase I of the DRC opened in 1986, and Phase II opened in 1994. Phase II included an indoor pool, state-of-the-art fitness center, indoor track, three racquetball courts and three basketball courts. In 2013, the DRC completed another renovation. Learn more about the DRC at www.derbyrec.com.
Demographics/Community Profile
City Population: 25,625 (16th largest in city in Kansas)
County Population: 526,373 (2021) Population Avg Annual Rate: 0.8% (2010 – 2020)
2021 – 2026 Annual Population Growth Rate 1.00%
Economic Snapshot
Assessed Valuation: $253,334,690 (2021)
Square miles: 10.56 (5/11/22)
Number of Housing Units: 9,763 (2021)
Average Home Value: $243,489 (2021)
Average New Home Value: $302,594 (2021)
Average Rent: $788/month (2021)
Median Age: 37.53 years (2021)
Median Household Income: $76,684 (2021)
Average Household Income: $94,692 (2021)
Total Households: 9,202 (2021)
Number of Businesses: 579 (2021)
Total Workforce: 13,307 (2021)
Employed: 97% (2021)
Cost of Living in Kansas
Nearly 8.75 percent below the national average
Ranked sixth lowest for cost of living. From food and gasoline to property taxes and car insurance, most of what you need costs less here.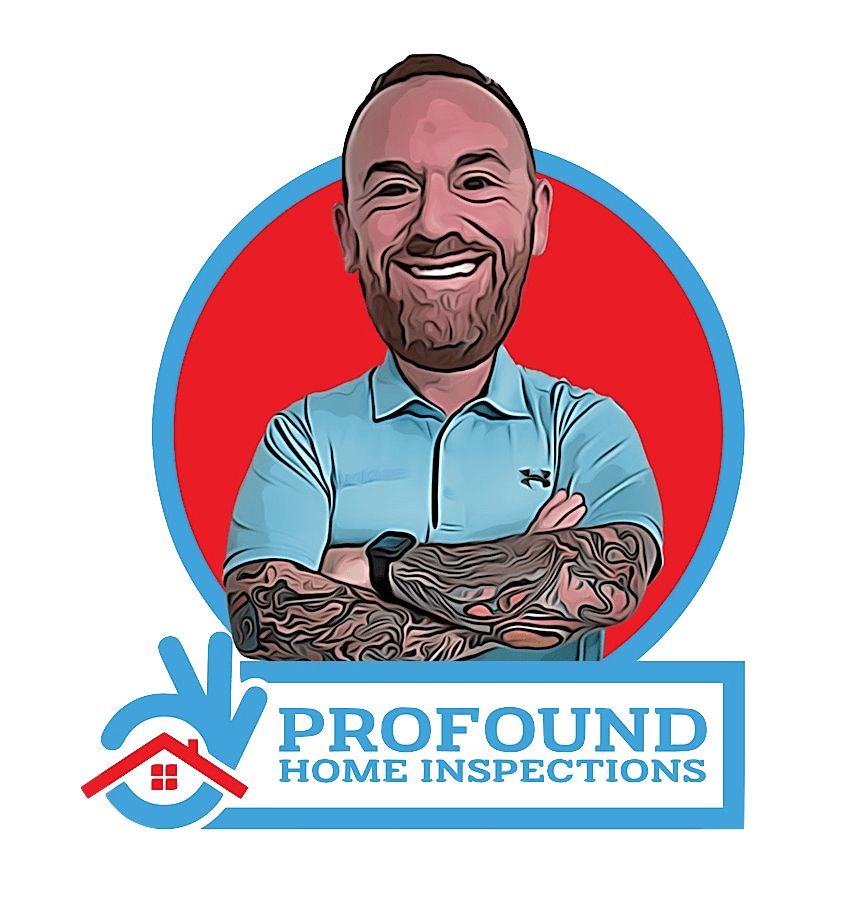 How Does Home Inspection in Derby Work?
The average home inspection is scheduled for three hours, using leading techniques and technology including infrared cameras, laser levels, aerial drones, and more.
We will inspect a home from roof to foundation. We pay attention to the details including plumbing, HVAC, structural, roof, and appliances. We look for the quality of construction and make notes about any necessary repairs, maintenance issues and safety concerns. We inspect homes for sellers who want to know what repairs are needed and for buyers who are looking for a new home.
Our professional services in
Derby

include:
Buyer's Pre-Purchase Home Inspection
Whether you're trying to pre-qualify for a mortgage or selecting the right real estate agent, nowhere in the process should you worry if the home is safe to move your family into.
Seller's Pre-Listing Home Inspection
Many homeowners choose to get a pre-listing inspection because it will give them insight into their home so that they know what to expect and can make repairs before listing their home.
Builder's 11-Month Warranty Inspection
Just because your home is new, doesn't necessarily mean it is defect-free. At your 11-month mark, take advantage of your last chance to take advantage of your warranty!
Thermal Imaging
Thermal imagery provides an immediate look at the condition of the home, without having to tear anything apart to see inside of walls.
Radon
Testing
Radon is the 2nd leading cause of lung cancer in the US. Make sure you and your family are protected by getting your property inspected.
Sewer
Scope
Are sinks and tubs emptying too slowly? We use a special camera to scope the sewer line to visualize any blockages that are interfering with the plumbing system's proper drainage.